Description
Buy Mighty Plus  and Crafty Plus Glass Mouthpiece for Sale
A perfect upgrade for your Mighty, Crafty+, or Boundless CFX vape, this glass mouthpiece brings the vapor quality up a notch by replacing the original plastic mouthpiece with a glass one! This leads to better flavor, better cooling, and a more classy aesthetic for your vape. Sure, the plastic one works fine, however, the glass is clearly an upgrade in every way.
Mighty Plus Vaporizer Glass Mouthpiece Benefits
Made of 100% borosilicate glass, it's easy to clean and offers a much better mouth feeling and flavor than plastic does. You probably won't want to go back to the original mouthpiece once you use this one as some say the vapor quality is just that much smoother! To clean, soak in isopropyl alcohol to rid of any residue.
Fits on the Mighty, Crafty+, Crafty, and Boundless CFX vapes. Includes the glass mouthpiece and 2 * silicone holding rings.
Summary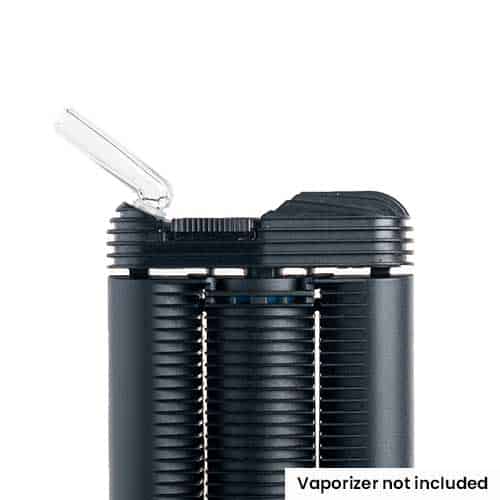 Author Rating
Brand Name
Product Name
Mighty/Crafty/CFX Glass Mouthpiece.
Price
Product Availability