---
---
---
Best Electric Dab Tools of 2023
As the game of dabbing with wax vaporizers continues to evolve, so do the vape accessories to make your life even easier… And higher for that matter.
In this top 5 list, we'll be going over our picks for the best electric dab tools AKA dabbing hot knives. If you haven't heard about them before, they are dab tools with a bit of heating that will let you slide your concentrate right into your vaporizer's bowl without having to worry about the stickiness or knocking it off of the tip.
Out picks are based on key features like how easy they are to use, their price point, and battery life to give you a good understanding of their pros and cons so that you end up choosing the right one for yourself! Let's get into it.
Puffco Hot Knife
Coming in at number one on our list is the Puffco Hot Knife as it's by far the most popular electric dab tool on this list. It uses a slick design and one heating temperature with a slanted knife design. With a ceramic tip, you'll be able to get 50 uses from one 30-minute USB-C charge. This electric dab tool by Puffco is also easier to get 100% of your concentrate off the tip as the isolated tip as the three-second heating cycles are extremely powerful.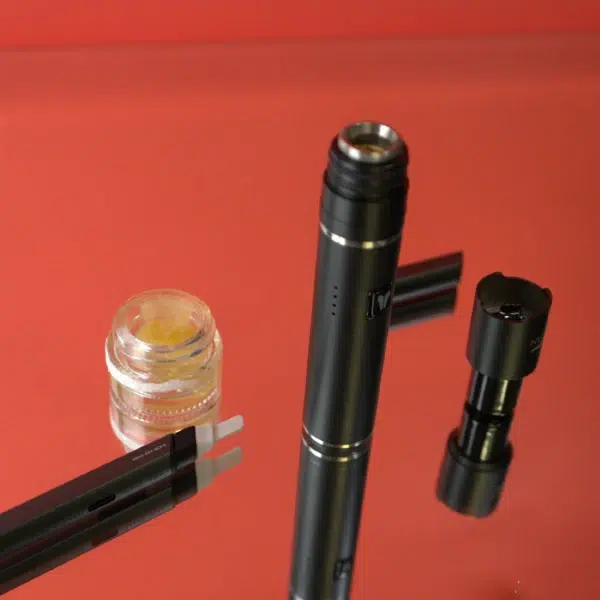 This is because the tip is built onto the device unlike other 510-threaded competitors, which makes it much more effective and efficient at melting your concentrates.  If you hold the ceramic tip under a light, you'll see that it uses an abundance of embedded coils to help distribute the heat.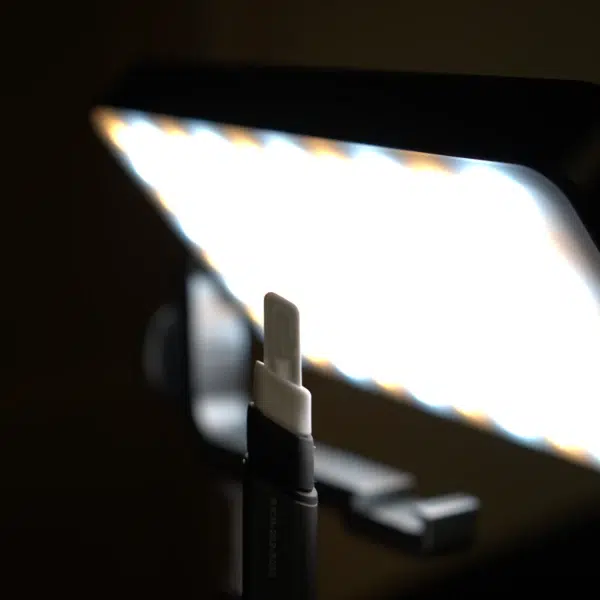 Key Features
Edged Ceramic Tip
One Voltage Setting
3-second heating cycles
50 Uses per Charge
Four Color Selections
USB-C Charging
$49.99
Crossing Tech Hot Knife
The Crossing Tech Hot Knife is the last electric dab tool on our list, and is also the most powerful.
With a sleek stainless steel frame and 510-threaded design, it does NOT mess around with its cutting abilities. The edge will get very hot, very quickly, so it'll be best to pulse the heat once while you cut, and then once while you drop your concentrate off. The battery portion will also work on cartridges, and the tip is replaceable, giving this hot knife a bit of versatility for other uses!
Key Features
USB-C Charging
3 Voltage Settings
Compatible as a 510-Thread Vaporizer
Powerful 550mAh battery
$29.99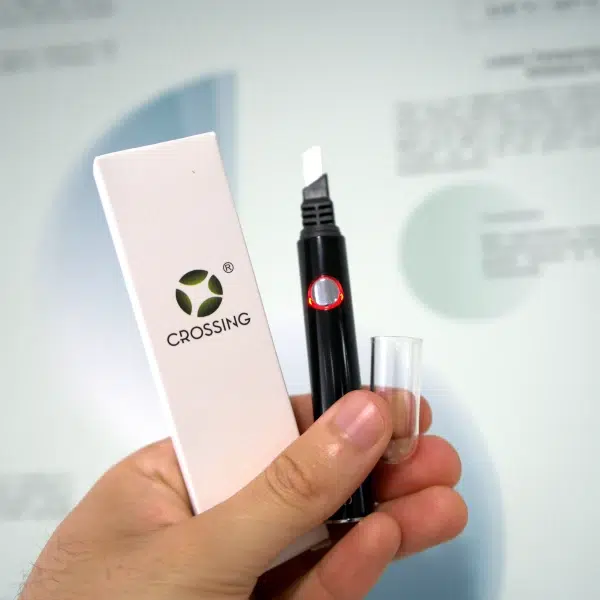 Focus V Saber Hot Knife
The Focus V Saber is Focus V's newest release to the market. With a high-quality ceramic tip that isn't 510-threaded, but still replaceable, the Saber instantly has a lot of value despite its lower price tag than the Puffco Hot Knife.
Key Features 
Small design
USB-C Charging
Flashlight above the ceramic tip
Swappable tips
Multiple voltages
LED lights to display voltages and heating
$40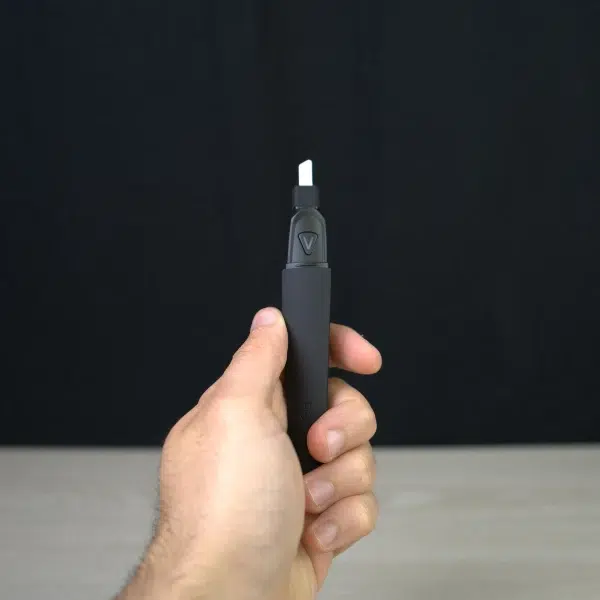 Dr. Dabber Budder Cutter
With seven included stainless steel dab tool tips, a 510 thread design, and up to 50 uses per charge, there is a whole lot to love about the Dr. Dabber Budder Cutter.
Like the Puffco Hit Knife, it only uses one heating mode so that all you'll have to do is press the power button five times, then press and hold when you want to run a current through to your selected cutter. There are seven tips to choose from which widely vary in style so that you can choose between different knives, spoons, or forks to find what works best for your concentrate. These can easily be swapped in or out of the 510 thread slot, and the fact that they're stainless steel is super unique compared to the rest of the hot knives on this list.
Key Features
Fast heating on a lower temperature
No burning or wasting
Good battery life
7 stainless steel tip options
1-Hour Threaded USB charge
$49.95
Ooze Hot Knife 510
The Ooze Hot Knife uses a similar style to the Puffco Hot Knife, except it's specifically made to be used with other 510-Thread Vape Batteries. It uses a black ceramic knife tip that you'll screw onto your vape battery. After that, all you need to do is take the glass cover off and then power your vape battery up as normal while slicing your concentrates for your Electric Dab Rig. It gets hot quickly and if you use it properly, there will be little waste! Make sure that if you're using a high voltage that you try to pulse the heat, as you don't want to vaporize the concentrates on your knife.
Key Features
Universal 510 thread compatibility
Ceramic knife tip and included glass cover
Budget-friendly option
$14.99
Lookah Sardine Hot Knife
Featuring the classic Lookah sleek design in bright colors, the Sardine is a new hot knife that is comparable to the Puffco Hot Knife. It used a 250mAh battery, manual heating, and comes with three pre-set knife temperatures:
Green 212°F (100°C)
Blue 248°F (120°C)
White 302°F (150°C)
It's the largest hot knife on this list, and instead of the different tips like on the Budder Cutter, the three voltage settings will help you cut different kinds of concentrates effectively.
Key Features
Larger design
Sleek and multiple color options
3 Voltage Settings
Replaceable ceramic knife tip
250mAh battery
$59.99
Honorable Mention – Releafy Trinity 
This 3-in-1 dabbing tool comes with 3 functions right out of the box!
510-Thread Vaporizer
Electric Dabbing Tools
Dry Herb Hot Knife
With choices between ceramic and stainless steel tips, USB-C charging, and three voltages, there is a lot of cool functions for the $40 price tag!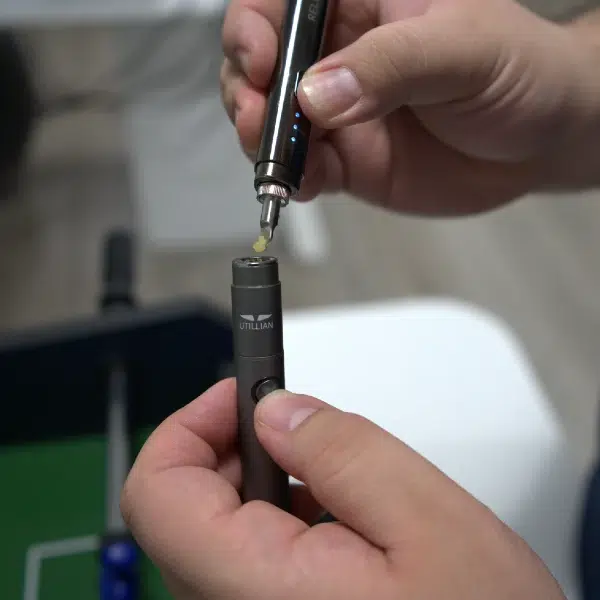 Honorable Mention – Hato Karpen Hot Knife
The Karpen Hot Knife is a nifty looking electric dab tool that features a spoon-shaped ceramic tip and 510-thread functionality. With 300mAh of battery life, USB-C charging, and multiple voltages, there is a whole lot to love its kit.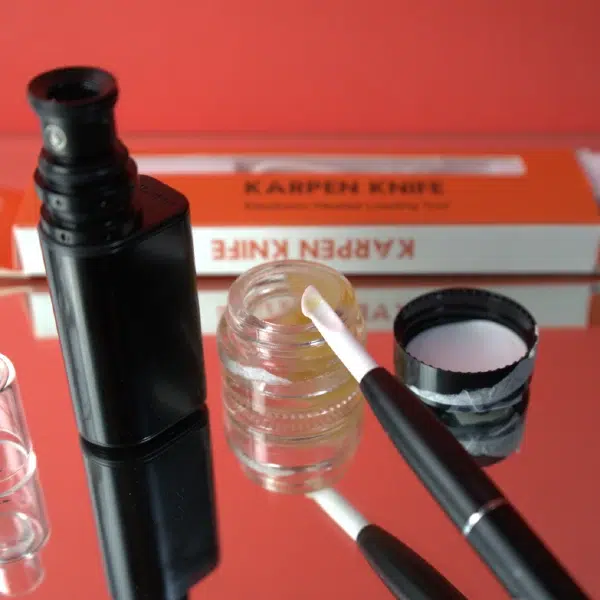 Just like a 510-vape, the commands are pretty standard with five pushes of the power button to turn it on, three to cycle through the voltages, two to pre-heat, and holding for manual heating of the tip.
In terms of performance, we think that the highest voltage works the best, but the spoon design isn't 100% effective because some of your dab will be stuck in the divot design. It'll also be a good idea to place the hot knife back into its box after use since there is not cap to prevent fluff from sticking to the ceramic tip.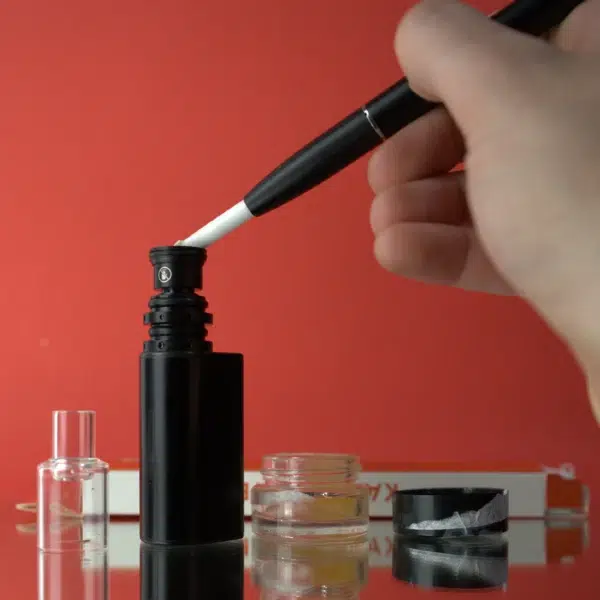 Final Thoughts
That wraps our list of the top 5 hot knives currently on the market. Do you agree or disagree with anything on our list? Let us know in the comments!
Stay tuned to the Tools420 blog for a lot more buyers guide and product review content just like this. We carry the best prices on E-Rigs and Dab Pens, and offer fast shipping!
Follow us on Facebook, Twitter, and Instagram. Sign up for our Newsletter for updates and promotions. You could even win a prize! Thanks for reading, and vape on!
Frequently Asked Questions
What's the best puffco hot knife alternative?
The best alternative would be the Focus V Saber because it's the second best in manufacturing quality.
Can you take a dab from an electric hot knife?
If you want, you can dab right off the tip of an electric dab tool by holding the power button down on the highest voltage and inhaling.
Do you need a hot knife for dabs? 
No, but it will make chamber loading easier, especially with very sticky dabs.
What is the best cheap electric dab tool? 
The best cheap electric dab tool is the Crossing Hot Knife.