Product Description
360-degree ceramic atomizer heating
As Focus V calls it, the Intelli-Core Atomizer is made from glazed ceramic and is made to maintain your heat much better than other electrical dab rigs on the market. With 360-degree heating to the chamber, you're going to have very even heating of your dab in the atomizer! With a temperature range of 365°F – 635°F, there will be a heat setting for you to successfully conquer any kind of concentrate! The new atomizer is also slightly bigger than the original, so heavy users will be able to hit bigger dabs.
Focus Carta 2 Ergonomic Design
Compared to the original Carta and other E-rigs on the market, the base has ergonomic grip holds that will help you hold it up to your mouth during hits and feel better in your hands. Although the glass is a different shape on the Carta 2, the OG glass will fit and work on the Carta 2 if you break your glass.
Focus V Carta 2 RBG lighting
With the retro style lights, you'll be able to set any number of lighting combinations to set the mood in any room for your dab! Throw on some synth revival and chill out while your dab rig doubles down as a lava lamp. P.S. Chicks dig lava lamps!
HD Screen
Part of what sets the Carta 2 apart from competition is the HD screen which will display all of the info you've ever needed to hit that perfect dab – The dream dab! Or use the intuitive app!
Focus V Application
On the Focus V Carta 2 app, you'll be able to adjust a wide array of settings like session pre-sets, LED light modes, session durations, temperature, as well as locking the device. At the bottom, there is even a slider for you to activate the atomizer for a true hands-free experience!
Dry Herb Compatible
Loosening the atomizer will activate dry herb mode for your atomizer which will adjust heat settings for loose flower. This will be displayed on the screen or app so that you know what setting you're on. For dry herb, the heating range will adjust to 275°F to 500°F.
Focus V Carta 2 Massive Battery Life
With a massive 10,000mAh proprietary, you'll be able to get a whopping hour and a half of up time from your Carta 2. With USB-C fast charging, pass-through charging, as well as being wireless charging capable, the battery is definitely one of its strong points.
Summary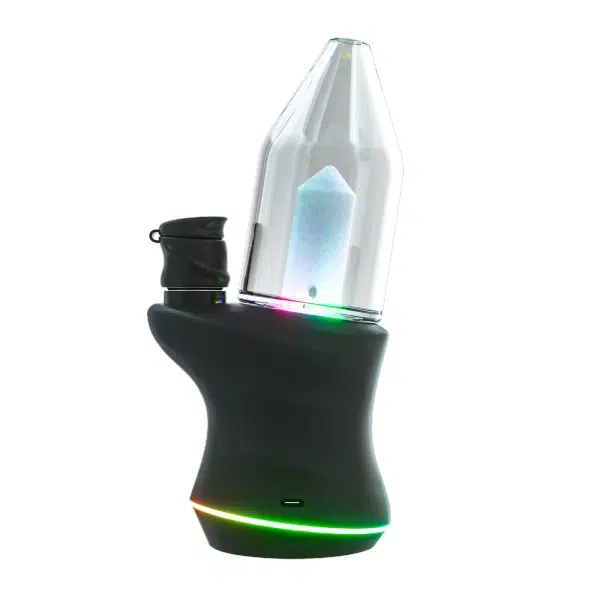 Author Rating
Brand Name
Product Name
Price
Product Availability