---
---
---
Utillian 5 V3 Wax Pen Video Review
Is the Utillian 5 (V3) worth it?
At the end of 2021, Utillian released the long-awaited Utillian 5 (V3) with updated key features that are sure to solidify its position as one of the best dab pens for years to come. With a powerful 1500mAh battery, new dab tool mouthpiece, improved heating elements, and much more – There's a whole lot to love. In this review, we'll be going over all of the cool new features to keep you informed, as well as help you to decide whether or not it's the right dab pen for you.
What's in the Utillian 5 v3 Kit?
1 x Utillian 5 (V3) Wax Pen
1 x Twisted Kanthal Coil
1 x Triple Titanium Coil
2 x O rings
1 x USB Charger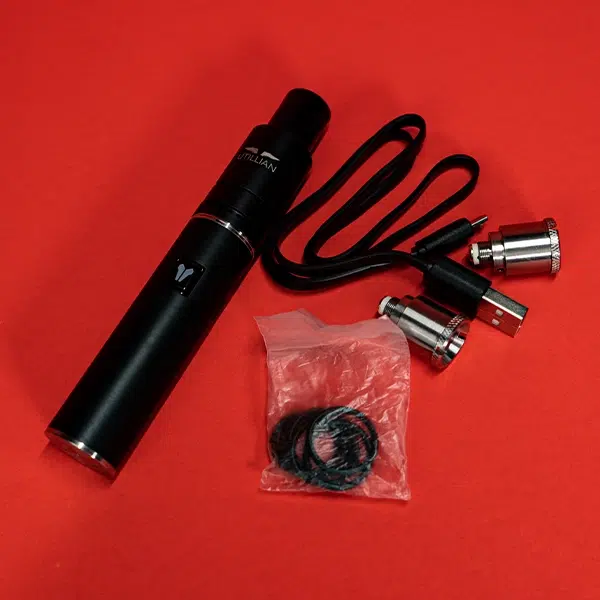 How does the Utillian 5 v3 work?
On the newest 3rd version of the Utillian 5, you'll have access to the integrated loading tool on the mouthpiece that completely eliminates the need for a sloppy dab tool. This is a very welcome upgrade for medicinal users, as all they'll have to do is scoop the mouthpiece tool and then place it back onto the device. This way, you won't have to worry about the sticky resin sticking to your dab tool and any additional cleaning that comes with the old system.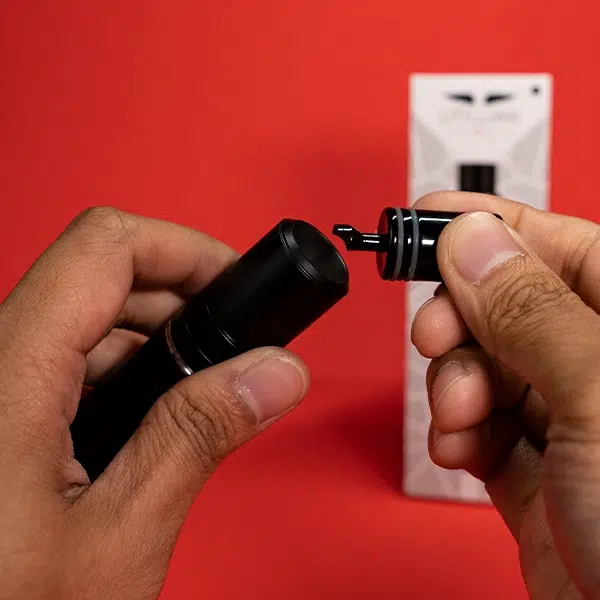 Utillian 5 Voltages and Coils
The Utillian 5 comes with four pre-set voltage settings: 2.2v, 2.4v, 2.6v, & 2.8v. As always, the lower settings will be better for flavor profiles, and the hotter temperatures will be better for bigger clouds. These different voltage also work well with the included coil options in the kit. The triple titanium will be better for the higher heat settings, and will give you access to massive clouds & the dual kanthal will give you better terpene profiles while using lower voltages.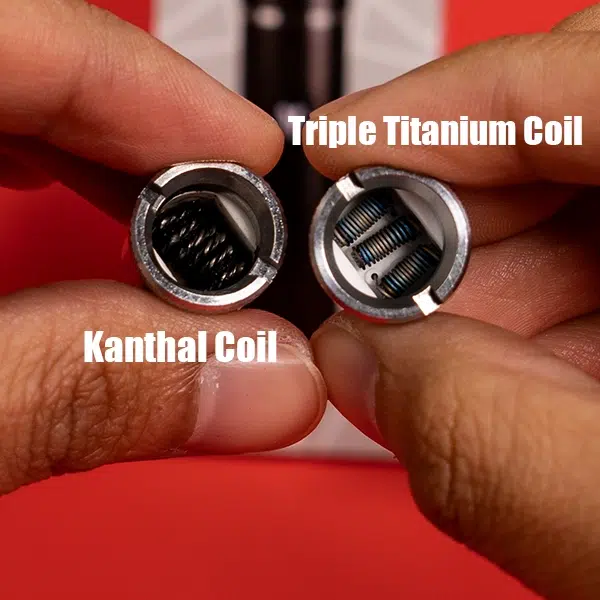 Utillian 5 Build Quality
One of the nicest things about this wax pen is the stainless steel exterior that feels great and looks great in the hand. You'll be able to choose between a matte black, gunmetal silver, or gold titanium color, and as soon as you hold it in your hand, you know that it is made to last due to premium parts. Since the heating elements are partially made from black ceramic compared to the cheaper option of quartz, you'll be able to get a lot more soak from your concentrates as it drops down from the mouthpiece, rather than falling below the heating coils like on cheaper devices. This not only means less wasted wax but more potent clouds as well!
Utillian 5 v3 Portability
At only 13 x 3 cm, the Utillian 5 wax pen is super portable and will easily be able to fit into any pocket or bag. As the design closely resembles a traditional e-cigarette and the vapor is more odor-free than from flower, you'll be able to get stealthy hits whenever you want in public.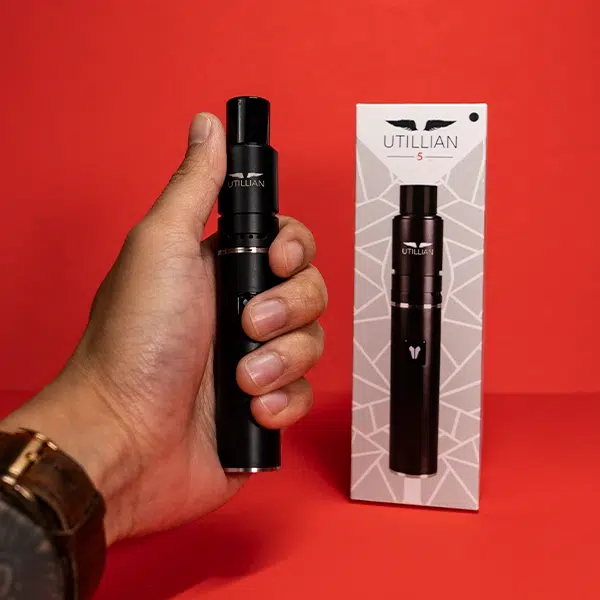 Is the Utillian 5 only for concentrates?
The Utillian 5 will be viable with your favorite kinds of concentrates including dabs, shatter, resin, and more. You won't be able to use loose flower on the coils. If you're after a 2-in-1 device, check out the XMAX V3 Pro which comes with an included wax cup.
Utillian 5 V3 Vapor Quality
One of the best things about the updated mouthpiece is that the ceramic dab tool will more slowly drip down onto the coils as opposed to being directly loaded onto the coils and then turned on. Not only will this provide better flavor due to the ceramic, but also better THC extraction as the heating process won't instantly fall beneath the coils, as the older version was prone to.
Utillian 5 v3 Battery Life
With a 1500mAh battery, heavy users will be able to get one or two days of heavy use, while the average user won't have to worry about the battery for a whole week at a time. With the micro-USB port, it will charge within an hour. Overall, the battery life is very solid compared to similar devices on the market like the Yocan Magneto or Evolve.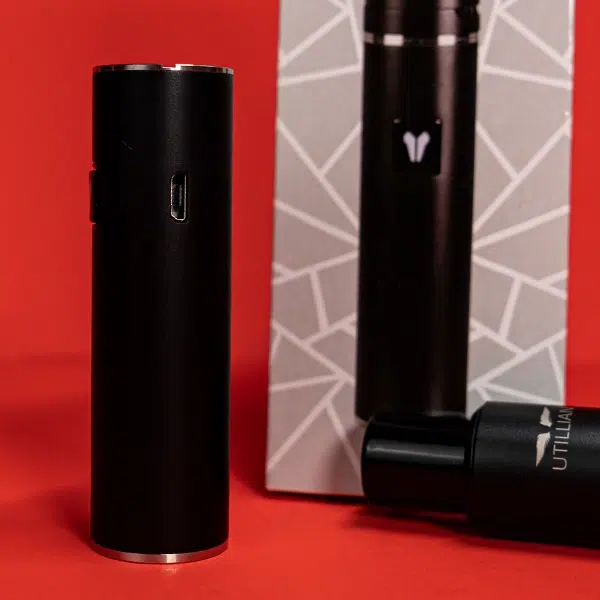 How to use the Utillian 5 v3 Wax Pen?
To use the Utillian 5, the first thing you'll have to do is remove the mouthpiece and load the nail with your favorite dab. From there, follow these simple steps:
Turn it on by pressing the power button five times within two seconds
Select which voltage setting you'd like by pressing the power button twice
Once you're ready for inhales, just press and hold the power button down for around 10 seconds.
The mouthpiece is still equipped with the same splash guard to prevent any hot wax from getting into your mouth, and as we've mentioned loading the coils has never been easier.
Since each piece is connected and held together with O-rings instead of being threaded, accessing individual parts is super easy and convenient.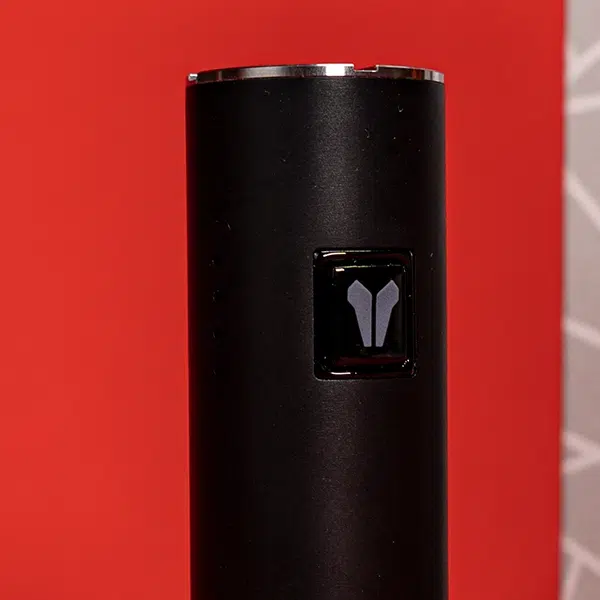 Best Utillian 5 v3 Tips and Tricks
Above the battery, users will have access to an adjustable airflow ring that will let you choose between four airflow ports to open or close. With one airflow ring, there will be a lot of draw resistance, which users switching from vaping to smoking may appreciate. On the other hand, having all four airflow ports open will allow for the biggest clouds while on the highest temperatures. The customization is all up to you, and you'll be able to have a lot of fun finding the best settings for your unique preferences.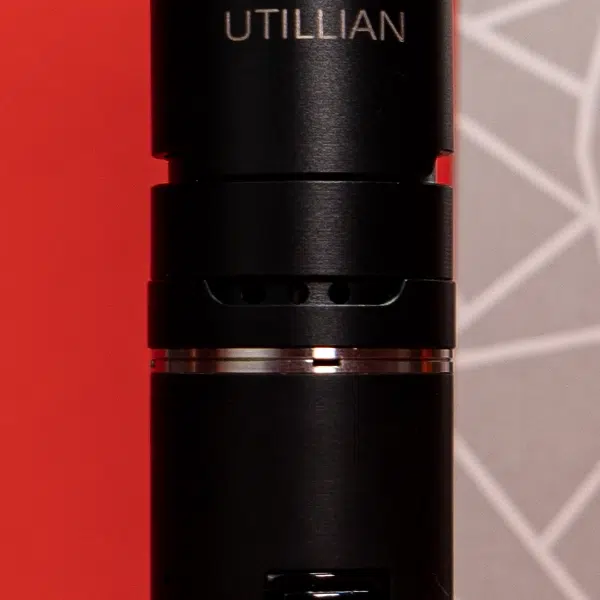 Utillian 5 Bubbler
One of the ways to instantly improve the vapor quality on your Utillian 5 (V3) is with the use of a water pipe or bubbler. With the Utillian 5 Glass Bubbler, all you'll need to do is then fit the water pipe adapter over the mouthpiece and fill it with water. The auto water leveling will make sure no water will drip into your device. The water will give you an extra layer of cooling and fun in an accessory that takes seconds to put together. You can then attach a 14mm whip bubbler into the bubbler's mouthpiece for an additional level of fun and customization. With water cooling, you won't have to worry about the hot air at higher temperatures, and you'll be able to get massive clouds that are easier on the lungs.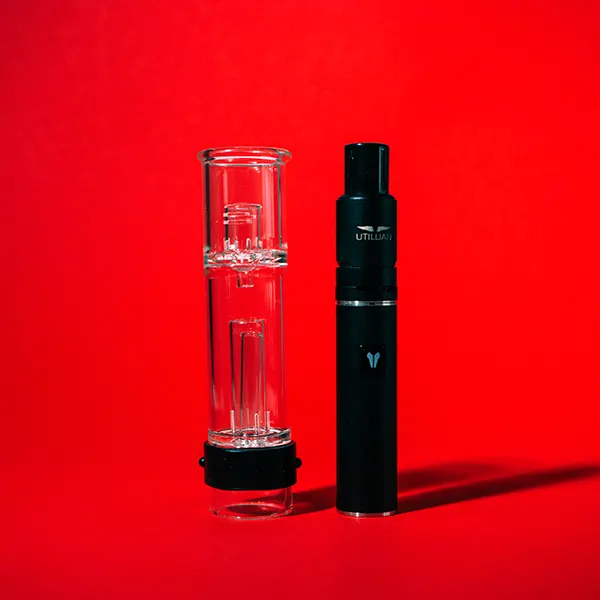 How to clean the Utillian 5 v3?
Because the ceramic mouthpiece dab tool will slowly drip your concentrate onto the coils, there will be much less risk of your concentrate getting burnt or falling beneath the coils. As the coils are very large, it also helps your wax pen's maintenance as all you'll have to do is give them an isopropyl alcohol soak followed by a hot water rinse. Once it's dry, you'll be able to pop it back into the pen and continue your sessions. For the mouthpiece, vape cleaning wipes will help you get rid of any resin buildups on the dab tool, and the alcohol will also get rid of any bacteria on the upper mouthpiece.
Conclusion
In conclusion, the Utillian 5 (V3) Wax Pen is a super welcome addition to the dab pens market. With its four voltage temperature controls, faster dab loading, threadless design, and more, the key features are more than enough to solidify its position as the best wax pen of 2022. As a super sleek device that's easy to use in combination with the Utillian 5 Bubbler, the vapor quality is top of the line, and there overall isn't much to critique at all.
Have you made your mind up? Make sure to pick one up from our online store or from our brick and mortar store in Burlington, Ontario! If you have any additional comments or questions, feel free to leave them in the comments section and we'll make sure to respond! Thanks for reading and as always – To health and high times!