Description
It doesn't take a German engineer to figure this one out, you need this bubbler. The Crafty/Mighty Bubbler is here to take you from good to great. Once you place this bad boy on your Mighty+ or Crafty+ get ready for the longest, smoothest, coolest hits you've ever taken. Are you ready?
Crafty / Mighty Long Bubbler 101
When vapor passes through water before entering your airway the difference is noticeable. You'll notice your hot and dry hits become instantly cooled, and hydrated. If you have problems getting your device to the max temperature or are just looking to take your vaping experience one step further this bubbler is the way to go.
How to attach a Mighty or Crafty to a Water Pipe?
To fill bubblers, place them under running water for a few seconds and you will notice the water level itself shortly after. With your chamber loaded with your favorite dry herb place the adapter and bubbler directly on your device, and slightly twist in order to lock in place. Over-tightening the adapter to your vaporizer will damage your device! Take a crafty approach, not a mighty one.
How to clean the Storz + Bickel Vape Bubbler?
To clean, empty your chamber and swab with the Tools420 Cleaning Sticks once you see residue. Soaking the screens and bubbler in isopropyl alcohol also stops grime in its tracks. The Mighty/Crafty Screens fit perfectly in your bubbler when it's time to replace your worn screens.
How to cool your vapor even more?
To kick your experience up another notch, try placing your bubbler in the freezer for a few minutes before your session.  This will take the flavor and cooling factor to the next level. If you see cracks or chips in your bubbler we recommend avoiding the freezer! 
For the real daredevils out there try adding juice instead of water to take on a whole new flavor profile!
Summary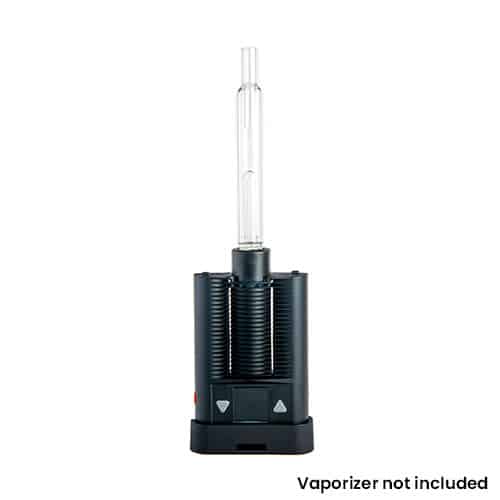 Author Rating
Brand Name
Product Name
Crafty/Mighty Long Bubbler
Price
Product Availability