---
---
---
Cheap Dab Pens
As people's tolerance from portable dry herb vaporizers begins to build up, they'll often begin looking at wax pen vaporizers. Concentrates, as the name suggests, are a concentrated form of THC that comes in products commonly known as shatter, hash, or dab. With these dabs, you'll be able to get a cleaner and harder-hitting high. However, you'll either need an electric dab rig or a dab pen to properly vaporize your material. A lot of popular setups tend to be on the pricy side of things, so for today, we've compiled a list of the best cheap dap pens for under $100 so that you can get into dabbing without breaking the bank!
We'll break these nine dab pens down for you so that you can have a better understanding of their heating elements, portability, and go over any notable included accessories that will make your life easier!
Without further ado, let's jump into our list going from the closest to $100, all the way down to the most budget-friendly option.
#1 Utillian 5 V3 Wax Pen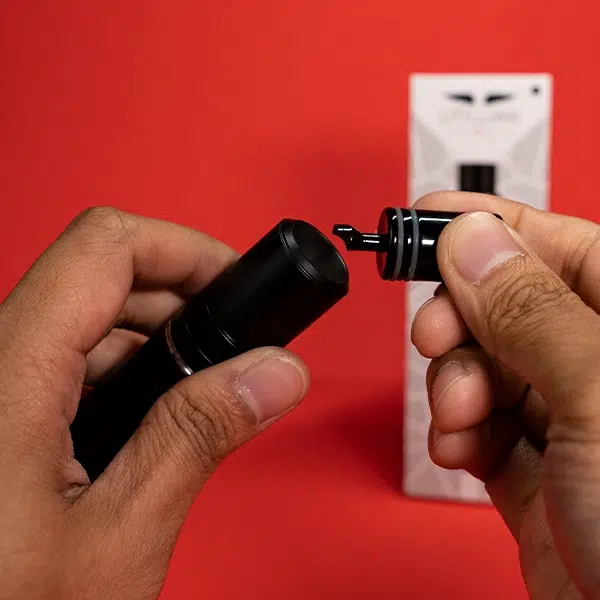 Coming in at 90$, the Utillian 5 V3 has one of the best reputations in the wax pen community thanks to its powerful dual kanthal and triple titanium coils. It also comes equipped with an integrated dab tool so that you won't have to worry about having to try to knock off your sticky concentrate into the chamber. As your dab pen heats up, the dab will slowly drip onto the coils which will allow for even vaporization compared to other units where your concentrate might melt underneath your coils right away!
Utillian 5 V3 Key Features
Two coil options
Powerful 1500mAh battery
Four voltages
Adjustable airflow dial
Durable aluminum body
#2 Utillian 2 Wax Pen Kit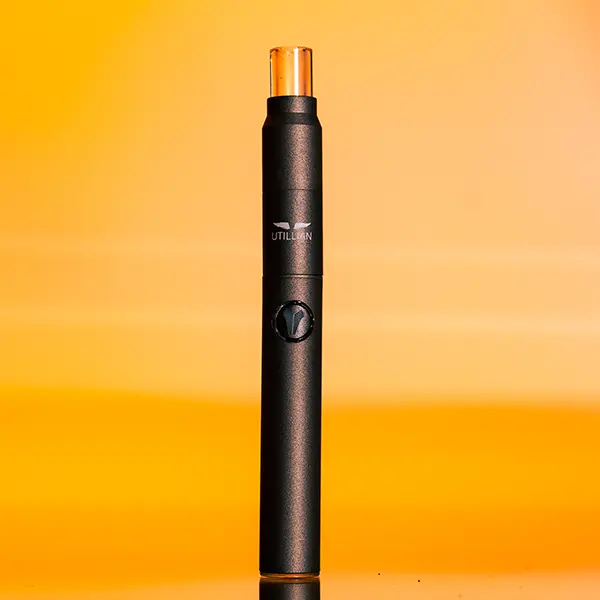 At $50, the Utillian 2 has a lot of positive things going for it like a unique glass mouthpiece and fully magnetic design. With a dual quartz coil heating element, your dabs will have a lot of flavor no matter which of the four voltages you're using. Small enough to fit into any pocket, the thin and sleek design is small enough to fit into any pocket and is powerful enough to pack a strong punch!
Utillian 2 Key Features
Fully magnetic design
Four voltages
Amazing flavor
Small and thin design
#3 Boundless Terp Pen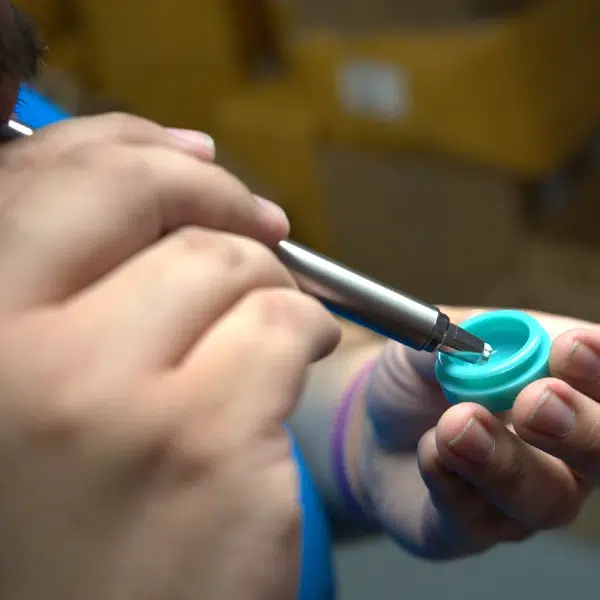 The Boundless Terp Pen is a popular dab pen that has a style of dabbing also known as a nectar collector. With a small porous ceramic coil on the far end of the mouthpiece, you'll be able to pick up your dab with the heating elements and watch it melt into the ceramic before your very eyes. For only $22, the 3.7 volts is very powerful and while you might not get as much cooling as premium dab pens, you'll get nutty clouds from the slim and straightforward design.
Nectar Collector Key Features
Draw-Activated heating
Durable and slim stainless steel body
Porous ceramic coil
Very affordable
#4 Pulsar APX Wax Vaporizer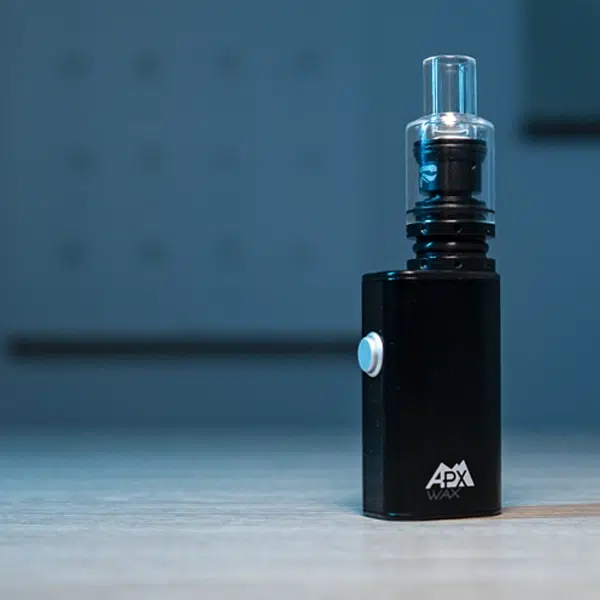 As one of the most underrated wax vaporizers, the Pulsar APX Wax gets a lot of love from its small fan base. For under $70, it packs a huge punch thanks to its unique triple quartz rod atomizers while remaining highly portable thanks to only having one voltage setting. With a glass mouthpiece, you'll also get more cooling and flavor transfer compared to a pure metal wax pen!
Key Features
Solid 1100mAh battery
Simple and easy to use design
Budget-friendly coil replacements
#5 Yocan Evolve Plus XL Dab Pen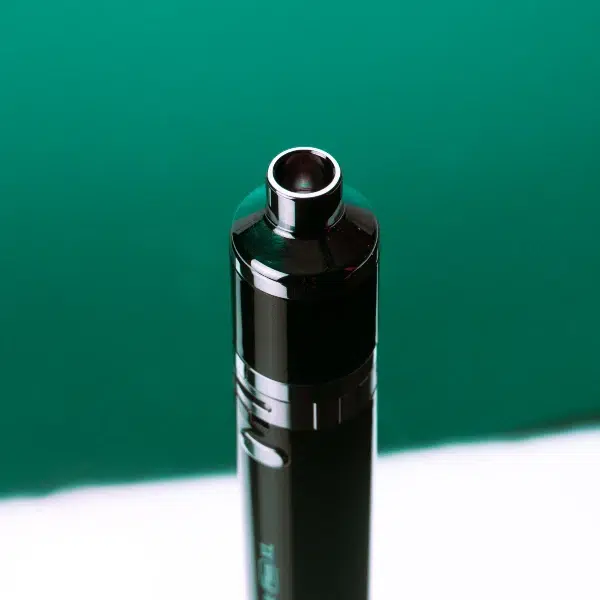 The Yocan Evolve Plus XL has a lot of awesome build quality for its $40 price tag. With powerful quad quartz coils, you'll have even vaporization of your dabs with big cloud production, but not quite as much flavor. If you're all about clearing your dab in one or two massive inhales, then the XL might be for you.
Key Features
Durable all-metal body
integrated storage compartment
Solid 1400mAh battery
Budget-friendly coil replacements
#6 G Pen Micro Plus Concentrate Vaporizer Pen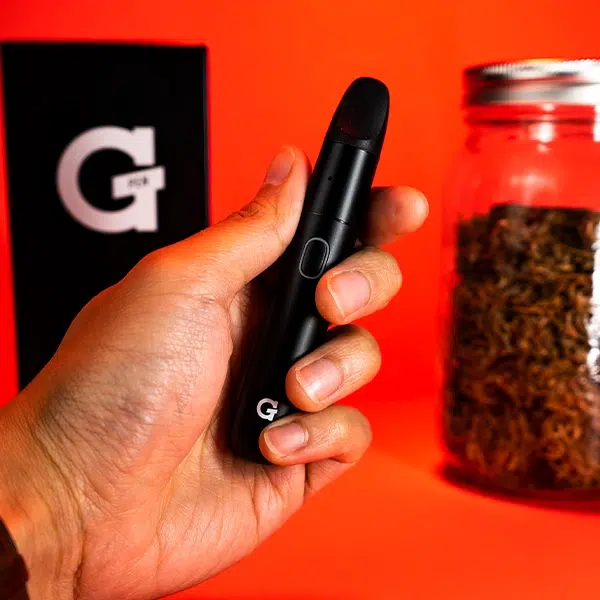 With smart coils known as TCR, you'll be able to effectively use either the G Pen Micro+ with either the included small ceramic atomizer, or with your favorite oil cartridges. The 510-thread will adjust your heating accordingly so that it will be effective with either option you choose to use. There are three voltages, and you'll be able to get either super smooth vapor with a lot of flavors, or get super big clouds with a little less flavor.
Key Features
Cart and Ceramic atomizer compatible
Never harsh vapor quality
Three voltage settings
Easy to use
Portable
#7 Honorable Mention – Pax Era Pro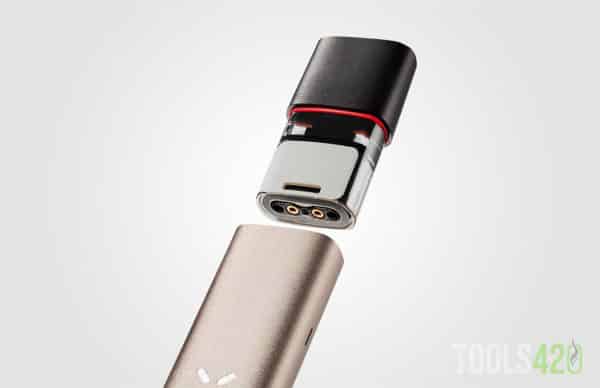 The Pax Era Pro is a unique $70 vape pen that uses its own brand of cartridges. With BlueTooth app integration and smart features, you'll be able to play around with a lot more settings than a normal dab pen. If you're halfway in between deciding on an oil vaporizer or a cheap dap pen, then this will be a great alternative to consider!
Key Features
Wide array of session pre-sets
Smart cartridge recognition
Smartphone application
250+ puffs per charge
#8 Honorable Mention – Boundless Terp Pen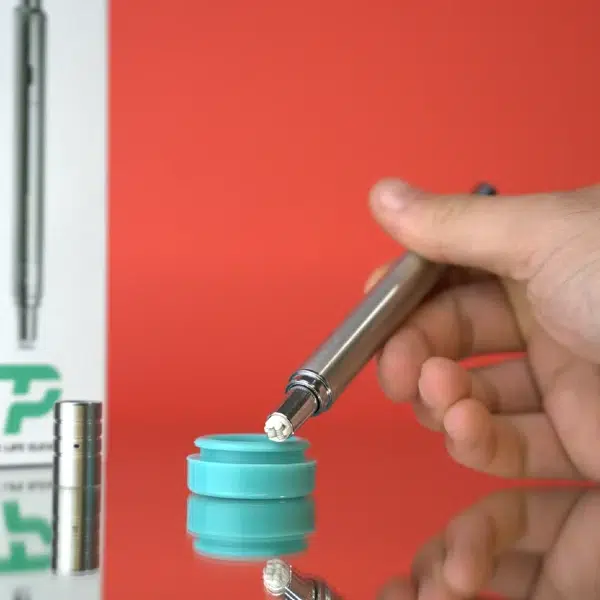 The Boundless Terp Pen is a unique device for this list because it is a wax pen known as a nectar collector. This means that it has coils on one end of the device, and a mouthpiece on the other so that you'll be able to simply press the pen into your favorite kind of concentrate and inhale to vaporize without a dab tool. Currently, the Terp Pen goes for the great price of under 35$!
Key Features
Draw-activated heating
Dual Ceramic / exposed coil atomizer
Stainless Steel body
Very portable option