---
---
---
If you've been looking to buy your first dab pen vaporizer, the endless amount of options might seem intimidating to sift through! In this top five dap pen vaporizers for beginners guide, we'll be giving you all the details you'll need to help choose the right vape for yourself, as well as explaining key features to help discern which vaporizers are better suited for certain people.
What are the best beginner Dax Pens in 2023?
When it comes to choosing the first dab pen for yourself, there are some things to consider when shopping including ease of use, size, affordability, and the vape's heating system.
To help you narrow your choice down, you should first know about the different kinds of heating elements including coils and ceramic atomizers.
This just means what your heating element is made from and how it works.
With coils, your dab will melt onto the coils and get vaporized as your vape heats up, whereas with ceramic atomizers, the ceramic acts as a barrier which will help to create a layer of separation for your dab to melt onto its surface without any kind of added flavor. In our list, we'll describe how each dab pen works and what kind of heating element there is so you can choose the best one for yourself!
Best beginner dab pen – Utillian 5
The Utillian 5 has been the flagship wax pen of well-established manufacturer Utillian for several years now. In the most recent version, the Utillian 5 V3, the mouthpiece was equipped with a dab tool which means that users no longer need to load the coils with a dab tool.
As loading atomizers can be intimidating for new users at first, it's just another great feature that makes the Utillian 5 faster and easier to use than other wax pens on the market.
Once you turn the power to the pen on by pressing the power button five times, you can cycle through the three voltage settings with, and then simply hold the power button down to begin heating the coils.
As you'll have a choice of a flavor-optimizing coil or cloud-producing coil, there will be a setting that all beginners will be able to love. Heavy users will also love that it comes with an incredible 1500mAh battery which will last quite a few hits!
Pulsar APX Wax Vaporizer
The APX Wax Vaporizer by Pulsar has been a top-selling beginner dab pen for years since its release due to its simple design.
Since the chamber is deep, the coils are easy to load, and the glass mouthpiece acts as a splash shield to protect your lips, as well as making it so that you can see when your dab has been completely vaporized.
It has an easy-to-understand user interface and since there is only one voltage setting, all that you'll have to do is turn it on and then press and hold the power button.  You can learn more about it in our Pulsar APX Wax Review.
As you can see in the picture below, it uses a triple quartz coil that is accessible after removing the glass mouthpiece.
G Pen Micro+
The G Pen Micro+ is great for beginners to start concentrates with since it comes with a high-quality ceramic atomizer, as well as being 510-cartridge compatible.
It comes in a super sleek design with three voltage settings and can be heated manually by holding the power button, or for 10 second sessions by double-tapping the power button.
With the ceramic atomizer, all users will have to do for cleaning is wipe out the chamber after use with a Vape Cleaning Stick to keep it working its best for time to come!
It feels great in the hand and it won't break the bank by any means.
This is often the #1 pick by beginners who come into our store without any prior dabbing experience.
Utillian 2
The Utillian 2 is one of the most budget friendly shatter pen on this list, and is by farm the most portable.
It's the size of most people's pinky finger and will fit into any pocket & uses a magnetic mouthpiece that you can remove to access the coils for easy access loading.
It has four voltage settings jammed into its small design, and it is also compatible with the Utillian Glass Bubbler. This means all you'll have to do for a water cooled session is put the silicone adapter onto the mouthpiece and then place the filler bubbler on top of the pen.
Overall, for just over 50$, you can't go wrong with this pen – Learn more about it in our Utillian 2 Review.
Tronian Gammatron
The Tronian Gammatron offers a solid 800mAh battery in a an all sleek metallic and ceramic design. It's super easy to use with an integrated dab tool similar to the Utillian 5's as well as an included silicone storage container on the bottom of the vape for even more portability.
While the kanthal coil is a bit harder to clean than the other pens on this list, this is by far the easiest to use device on this list, and the one that is able to pump out the biggest clouds. If reliable sessions and big clouds will be important to you, we recommend this pen & You can learn more about it in out Tronian Gammatron Review.
Boundless Terp Pen
The Boundless Terp Pen and Terp Pen XL are a different kind of wax vaporizer known as a nectar collector.
Also known as a dab straw, the Terp Pen uses draw activated coils that you'll be able to press into your dab container with while you inhale for a true on-demand concentrate vaping experience. You won't have to worry about pressing any buttons, and cleaning is as easy as giving a quick wipe to the coils to remove resin buildups.
Perhaps the the best thing for beginners though is the super low price, as the Terp Pen is under $35.
Puffco Plus
Although the Puffco Plus has a bit of a premium price tag compared to the other budget wax pens on this list, it combines an extremely easy to use kit with excellent manufacturing quality to really take a lot of guesswork out of the dabbing experience.
With an integrated dabbing tool, a smaller sized bucket atomizer, and a relaxed pace of heating, the Plus is an excellent option for beginners that want to enjoy their concentrates and get a full blast of flavor without ever getting vapor that's harsh on the throat. You can learn more about it in our Puffco Plus Review.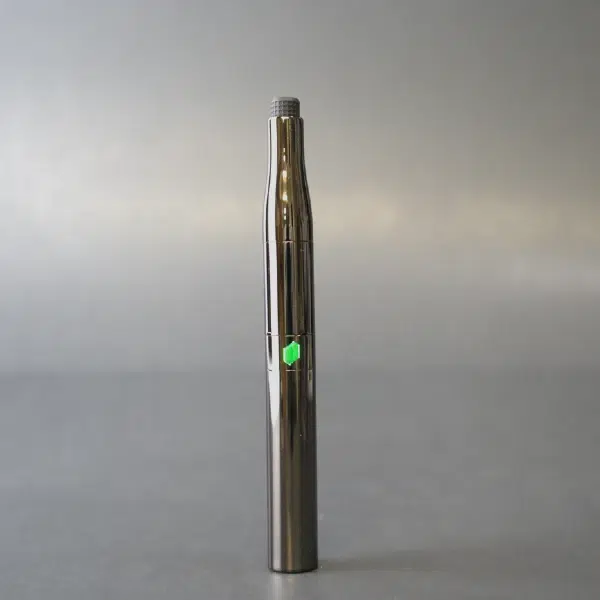 XMAX Qomo
The XMax Qomo is a highly portable electric dab rig under $100 that will allow you to take the added benefit of water cooling anywhere you want.
Not much bigger than a Utillian 5, but packing just as much power and then some, the Qomo is a not only a great introduction to the E-Rig category, but also a great device to transition from traditional torch dab rigs from. You can learn more about this hard hitting cheap E-Rig in our XMAX Qomo Review.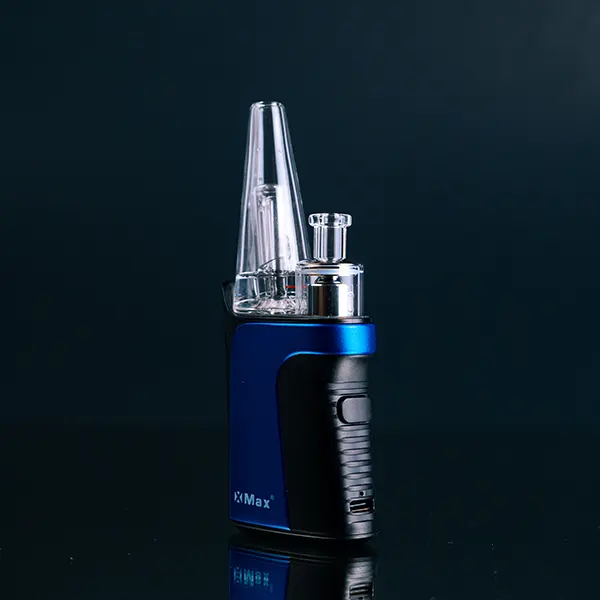 Best beginner wax pens conclusion
We hope this blog has helped give you an understanding about how some concentrate pens work and how the different atomizers work.
If you liked it, check back right here to our Tools420 for tons more just like it. Follow us on Facebook, Twitter, and Instagram and sign up for our Newsletter for news, updates, and promotions.
If you are looking to buy a wax, dab, or shatter pen, you can find them on our online store or in person in Burlington, Ontario!
If you're still undecided and want to learn more details about wax pens, be sure to read out Wax Pen Buyer's Guide!
As always, keep on that cannabis train – To health and high times!