---
---
---
Should you buy the Boundless Terp Pen XL?
The Terp Pen XL is an upgraded version of the original Terp Pen that was released in 2019. They essentially function in the same ways as a draw-activated Honey Straw with a tapered mouthpiece that you'll be able to use as an E-Nail.
For dab pens below $100, Terp Pens are a great entry-level choice for anyone to vape concentrates on the go with ease.
In this review, we'll be giving you a rundown about how it works, as well as comparing it to similar devices so that you can leave with a better understanding of whether it's for you or not – Let's get into it!
Specs and Ratings
| | |
| --- | --- |
| Material Compatibility | Concentrates |
| Pass through charging | No |
| Swappable Batteries | No |
| Charge Time | 1.5 hours |
| Charging Port | Micro-USB |
| Battery life | 320mAh / 10 sessions |
| Heating system | Dual Stainless Steel Coil |
| Heat up time | Instant |
| Temperature control | 3 Pre-Sets |
| Temperature Range | 3.3V, 3.7V, 4.0V |
| Oven Size | Rice Grains |
| Vapor path way | Stainless Steel |
| Accessories | N/A |
| Vibration Alert | No |
| Motion sensor | No |
| Warranty period | 90-day coil and battery |
| Price | $50 USD |
| Coupon Code | |
| Ease of Use | 8/10 |
| Vapor Quality | 7/10 |
| Manufacturing Quality | 8/10 |
| Ease of Cleaning | 7/10 |
| Portability | 8/10 |
| Durability | 6/10 |
Terp Pen XL Key Features
Instant Heating
Draw Activation
3 Pre-Set Voltages
Nectar Collector / Dab Straw Design
Ceramic / Stainless Steel Coils
Medical-Grade Stainless Steel Body
What's in the Terp Pen XL box?
Terp Pen XL Unit
Ceramic Coil
Micro-USB Charging Cable
Multi Tool
Cleaning Brush
User Manual Printed on Box
Heating System
The heating system on the XL is very similar to the original model, just on a much larger scale.
There is a coil in-laid into a porous ceramic material that you'll place your dab onto. The coils on the original model were much smaller, and so your dabs had to be as well. With the XL, you'll be able to place much more concentrate onto the coils so that you won't have to reload the coils multiple times during a session if you're a heavy user.
After you've loaded the dual steel/ceramic coils, all you'll have to do is inhale for the heating to quickly activate and start pumping out vapor. The other way to use the Terp Pen XL would be to just press the atomizer into your dab container while.
Hence, this is where the honey straw name comes from. The coils are pretty durable as long as you're cleaning them out with vape cleaning sticks after every session. When they do expire, they use an easy 510-Thread design to swap them out.
Vapor Quality
The Terp Pen XL packs a lovely punch and some good cooling, especially when you run it through a bong.
Because you can change the temperatures by tapping the micro-USB port three times, you'll have more flexibility in how you want your pen to perform compared to other cheap wax pens.
Because the air port is bigger on this model, you'll have much more airflow and won't always be stuck on a high temperature that quickly loses flavor from higher quality concentrates like resin or rosin. With long and slow inhales, you'll be sure to get awesome sessions, especially from shatter and crumble in my own experiences.
Pairing with a Bubbler
When you want to boost your vapor quality, it'll be as easy as attaching the XL to a 10mm or 14mm vaporizer bong or bubbler.
The tapering of the metal is better than on the original model, and the extra weight will help it stay snugger in its connection.
When you do run a setup through something like the Mega Globe Whip Bubbler, the XL will function more like an E-Nail where the only work you have to do is load the coil and then inhale.
As a rule of thumb, the more surface area your vapor passes through, the cooler hits you'll get, and you'll also be able to inhale for longer for sessions that will truly put you into couch-lock mode that the similarly priced XMAX Qomo E-Rig does as well.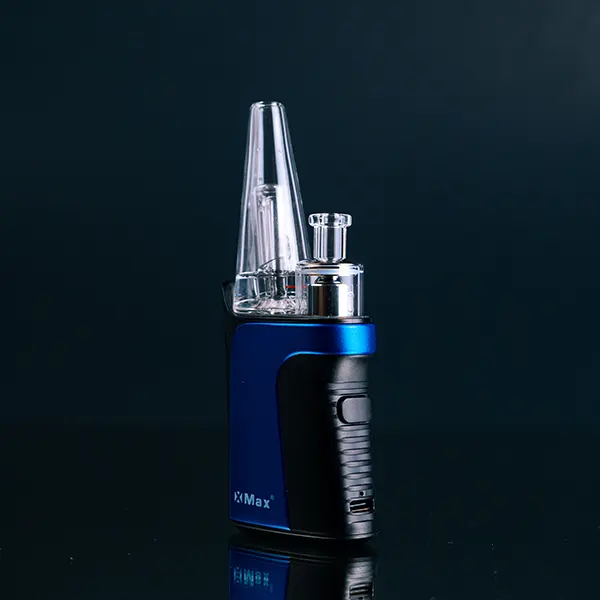 Portability
The Terp Pen XL is roughly the same length as the original model, coming in around 5.5 inches long. It's a little bit wider, but because the original model was so small, the XL is still very much portable and will be able to fit into most pockets.
For something comparable, you can compare the XL to the size of a deluxe 'deal-closer' pen, you know the one that your parents would only bring out on the rare occasion.
Although it uses Micro-USB charging which is a bit outdated in today's wax pen market, the charging only takes 45 minutes from dead, and the 700mAh battery is pretty respectable, as you'll be able to get around 50 draws before needing a recharge.
Build Quality
Overall, the XL version feels much better than the original thanks to the thicker insulation of the metal. On the normal model, the body especially near the atomizer was a bit prone to heating up and becoming hot. The XL, while it still gets warm, has improved upon this issue, and overall it just feels much better in the hand. The coil wiring also just generally looks much better on the XL and is easier to clean and maintain.
Tips and Tricks
Maintaining your coils is key for good performance
When Q-Tips are no longer doing enough to keep your atomizer clean, you can unscrew it and soak it in isopropyl alcohol for 15 minutes before a gentle wipe clean. When you re-install it, you can also do a few gentle puffs to help burn off any leftover residue.
Take apart your device for a more thorough cleaning
Most of the parts on your XL can be unthreaded for quick cleaning with a vape cleaning wipe.
When not in use, it's a good idea to unscrew the atomizer to completely turn the unit off
When your atomizer is screwed in, any gentle tap around the Micro-USB port is going to activate the light, or even change the temperature. To prevent using up your battery life, it's a better option to simply unscrew the coils when you're not using the XL.
Terp Pen XL vs Terp Pen
Compared to a regular Terp Pen, you'll have some marginal upgrades including a larger battery, variable voltage, and a threaded storage compartment. Because the XL is also larger, the stainless steel body can provide some additional cooling of the vapor before you inhale. Another small pro is that the increased weight of the XL model allows for it to sit better when pairing it with a 14mm bubbler or bong.
Terp Pen XL vs Puffco Plus
At face value, both the Terp Pen XL and Puffco Plus have somewhat of a similar design due to the device doing the majority of the work for the user. The Plus uses short session timers and an integrated dab tool to make loading a breeze. The Plus is around $40 more and is more so focused on flavor thanks to its high quality and low-temperature ceramic bucket oven.
Boundless Terp Pen XL Community Consensus
The Terp Pen XL is generally well-liked on Reddit for its simplicity. Some users had problems with the battery life when the unit first came out, but Boundless no longer ships the XL with the coils attached to prevent the previously discussed issue which sometimes wore down the battery capacity during shipping.
Pros
Instant Heat-Up Time
Draw activation
Multiple Voltages
Stainless Steel Frame
Cool Dab Container
Cons
Minimal Flavor
Micro-USB Charging
Who's the Boundless Terp Pen for?
The Boundless Terp Pen XL is one of the biggest nectar collectors on the market, especially in terms of battery life. If you want one super compatible with water in line with the Lookah Seahorse Pro and larger coils than most other honey straws, you'll probably like the Terp Pen XL.
If you prefer a pen with a little more functionality, you might also like the G Pen Micro+ because you'll be able to use the ceramic atomizer for dabs, or screw in 510 thread cartridges and use it as a vape battery.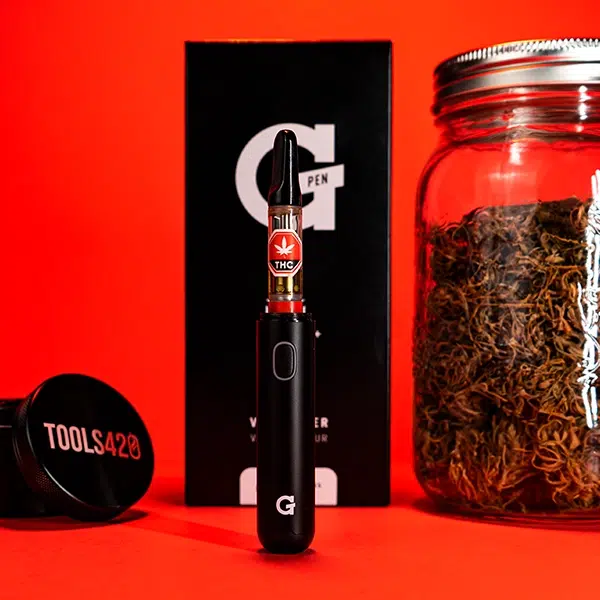 Final Thoughts
In conclusion, the Terp Pen XL is an easy-to-use starter dab pen for people that just want a simple setup without any of the bonus features that something like an electric dab rig would have.
The vapor pathway is all steel, and while you won't get as much cooling as some other units, the variable voltage control is a nice touch for the low price of the kit.
While no individual spec or feature is the best in its class, the Terp Pen XL is an overall solid device for dabbing on the go, and Boundless has a great reputation as a vape manufacturer as well.
There you have it folks, my thoughts on the Terp Pen XL. Agree? Disagree? Let me know in the comments.
Until next time, to health and high times!